Enquiry Call : +91 9987-168-169
+91 9821-994-994
Trade Like A Professional
Buy Sell Signal Software
to grow your capital with risk free trading
Magic Trade - The ultimate Buy Sell Signal Software to grow your capital with risk free trading. It is the most powerful and accurate tool for Intraday, Positional and Swing Trading. Magic Trade is an excellent automatic signal generating software which works perfectly for NSE Cash, F&O, MCX, NCDEx, currency and Options. This software generates 100% Accurate Signals in multiple time frames, in which minimum candle formation is of 1 min. Having its different target points, it allows you to exit in a safe position. Its ultrafast chart updation makes you to enter and exit on an exact price and time to Buy or Sell the stock.

A Complete Package
Magic Trade is a single package software for all the market solutions. Maximize your profit with world's best automatic intraday trading solution software for Indian NSE, MCX, NCDEX and Forex market. Having different time frames, it supports intraday as well as positional trades. Since we strive for perfection & simplicity in trading, target points, sound alert and popup makes it outstanding. A proper training and support helps you in maximizing the profit and thus, minimises the risks and losses..
This Software Based on METATRADER ( MT4 )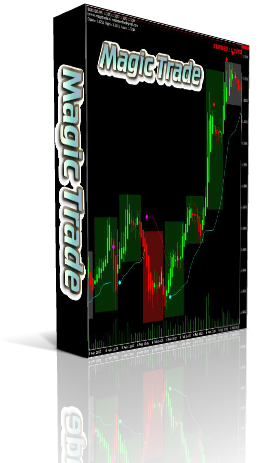 Best Entry & Exit
( Buy & Sell, Support & Resistance )
This function helps Trader for Best Buy & Sell. Trader can get perfect entry in Best Levels & exit on upto 5 Targets,This is for Intraday & Positional Trading.
Popup Alert on PC & Mobile available.
This Function is available for METATRADER ( MT4 )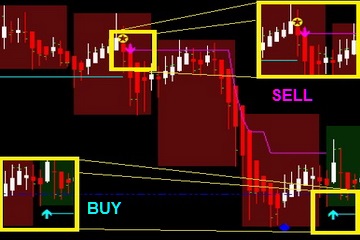 (FAQ) -

Frequently asked questions for Intraday & Positional
Focus on our Magic Trade
Q. What is the difference between The Magic Trade and other softwares?
1. Magic Trade has ultrafast real time chart runs along with trading terminal.
2. It has minimum one min candle to daily chart.
3. It works for both Intraday as well as Positional trades.
4. Three Targets are available which keeps you in safe zone.
5. Advance Popup & Sound Alerts available.
6. You can view muliple charts in the same screen.

Q. On what strategy does The Magic Trade software work?
Magic Trade is a assembled tool of more than 24 indicators that includes:
RSI, MACD, MA, Bolinger Band and many more. Most importantly,
it scans the past status of the market and generates profitable signals.

Q. I am new to trading, how will your software help me?
We have highly experienced trainers and support team to guide you 24x7.
We help you to use the software in a profitable way.